RSVP Form
Fill out the inquiry form below and we'll send you the zoom invite in addition to a one-page summary of our latest investment opportunity.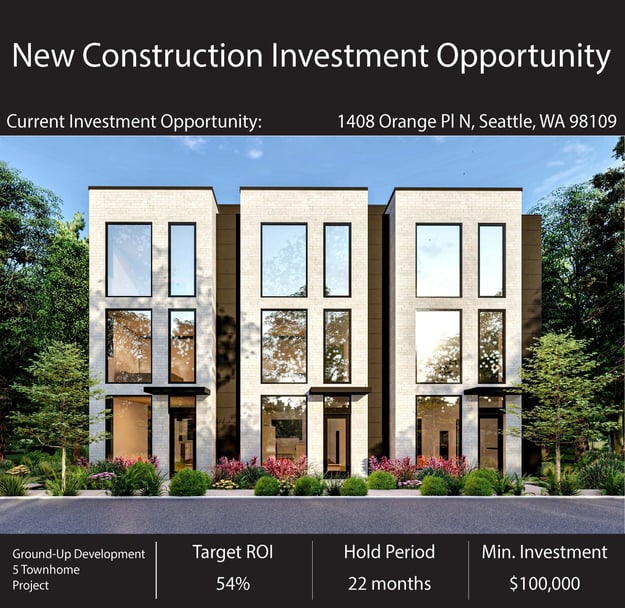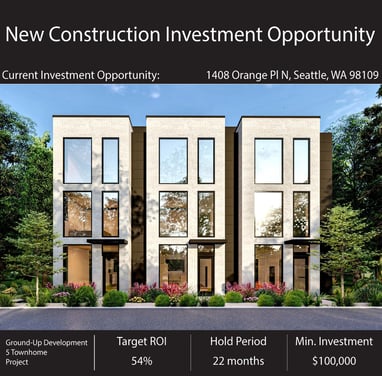 CAUTIONARY STATEMENT ON FORWARD-LOOKING STATEMENTS
This webpage is not an offer to sell securities or solicitation of an offer to purchase. Purchase and sale of securities will be conducted solely in compliance with Regulation D Rule 506(c) as promulgated by the Securities & Exchange Commission. The Company presents investors and potential investors with documents containing forward-looking statements within the meaning of the federal securities laws. These forward-looking statements are not historical facts, but rather are based on our current expectations, estimates, and projections about us, the proposed location of the development, and the market for townhomes. You can identify these forward-looking statements when you see us using words such as "expect," "anticipate," "estimate," "plan," "believe," "seek," and other similar expressions that are intended to identify forward-looking statements. Although we believe that the expectations reflected in these forward-looking statements are reasonable, these statements are not guarantees of future performance and are subject to certain risks, uncertainties, and other factors, some of which are beyond our control, are difficult to predict, and could cause actual results to differ materially from those expressed or forecasted. All statements other than statements of historical facts included in the Company's documents including, without limitation, any projections and assumptions such as "Completion Value", "IRR", or "Rents" are forward-looking statements. These risks and uncertainties include those described in "Risk Factors" in the Company's Private Placement Memorandum. You should not place undue reliance on these forward-looking statements, which reflect our management's view as of certain dates. We undertake no obligation to update these statements or to report the result of any revision to the forward-looking statements that we may make to reflect events or circumstances after the commencement date of this offering or to reflect the occurrence of unanticipated events. All subsequent written and oral forward-looking statements attributable to us, or persons acting on our behalf are expressly qualified in their entirety by these cautionary statements.